Events at the Hispanic Arts Building
New Mexico Expo Fairgrounds, Albuquerque
All Workshops 9:30 am – 4:30 pm
No Registration Required for Free Public Demos
New Mexico Watercolor Society Workshop:
Gayle Weisfield
Tuesday-Thursday, March 26-28, 2024
Free 1 Hour Demo Tuesday, March 26, 9:30 am
Our Guest Artist will be Gayle Weisfield of Rancho de Taos. Originally from the OR/WA area, she received a BFA in Art and Architecture from the University of Washington. She is the owner of Western Skies Gallery.
Gayle specializes in Western Art themes and has been accepted into these prestigious shows:
• Quest for the West artist, hosted by the Eiteljorg Museum of American Indians and Western Art
• Ghost Riders selected for the Cheyenne Frontier Days 41st Annual Western Spirit Juried Art Show & Sale
Gatekeeper selected for the Western Federation of Watercolor Societies 47th annual event

Awarded "Excellence in Water Media" at the 2021 Taos Plein Air Painters of New Mexico competition
Workshop Coordinators: Ray Prudhomme, [email protected] and Connie Smith, [email protected]
---
Rio Grande Art Association Acrylic Workshop:
Janet Bothne – Take Your Abstract Painting to The Next Level
For Intermediate to Advanced Artists Working in Acrylics
Thursday April 4 through Sunday, April 7, 4 days
Free 1 Hour Demo Saturday, April 6, 10am
The goal of this workshop is to enhance skills, add complexity, and stretch our imagination in the realm of non-representational or abstract artwork.
Focus will be on process, considering the underpinnings of what goes into making engaging works, and exploring how we access our originality and each artist's unique "voice." Participants will receive written materials to augment discussions on theory and productive habits and be encouraged to share their thoughts and ideas during daily group critiques.
Each participant will receive individual coaching and the tools to decipher the often-vexing inner dialogue necessary to create work wholly from one's imagination. Daily demonstrations, including use of a variety of acrylic mediums, will offer the guidelines to achieve these goals.
Janet Bothne's works have long been fueled by her passion for color and it's ability to access human emotion. From her early practice working as a realist in oils to her current focus on abstracts, she's been concerned with color contexts and layers of underpainting to create imagery that straddles the familiar and the enigmatic. She's exhibited in numerous solo and group shows across the country over three decades, and her work is held in collections throughout U.S. and abroad.
"How do I make work that's interesting, truly original and invites viewers' examination? These are the concerns of most artists who choose to create compelling abstract art," Bothne says. "Then there are questions about finding balance— in composition and color, balancing chaos and calm, and knowing when it's done. We'll address these issues throughout the class."
Join us to see how you can hone your skills, learn some new ones, and create your best work!
WORKSHOP FEES: $295 for RGAA members and $315 for non-members
MORE INFO AND REGISTRATION: https://rgaanm.org
WORKSHOP CONTACT: Carla Forrest, [email protected], 505-410-2444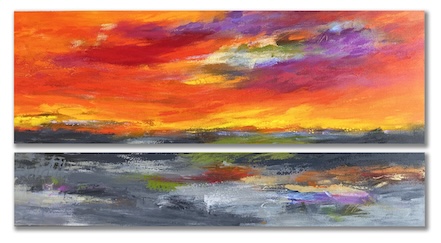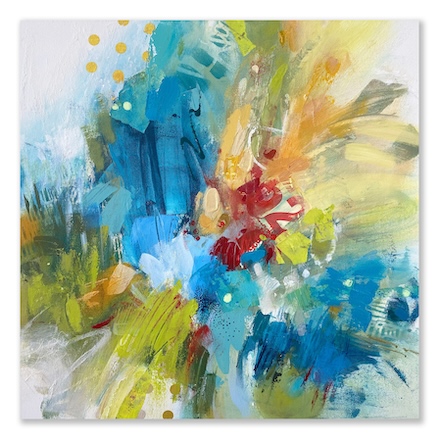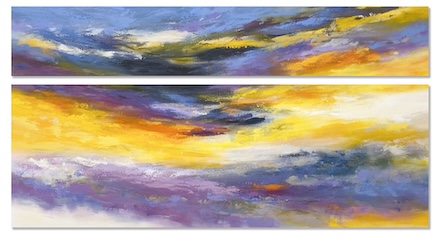 ---
Pastel Society of New Mexico Workshop:
Lorenzo Chavez
Wednesday-Friday, April 10-12, 2024
Free 1 Hour Demo Thursday, April 11, 9:30 am
We are thrilled to have Lorenzo Chavez as the Masterworks PSNM Workshop instructor for 2024. Here is just a brief summary of his accomplishments and work. Please see his website for more info: www.lorenzochavez.com
Lorenzo Chavez is an internationally recognized artist whose first inspirations and foundation were formed by the landscape and the art history in New Mexico. Lorenzo now makes his home in Parker, Colorado and uses this location as a base to travel and paint the American West and Southwest. Lorenzo enjoys painting in both pastel and oil. He has participated in numerous invitational national and group international exhibitions and has won major awards including the Pastel Society of America in New York. Lorenzo was featured in a successful one-man show at the C.M. Russell Museum and has participated successfully in several C.M. Russell Art Auctions.
Lorenzo has appeared in feature articles in numerous publications and has his work represented in no less than nine new books in his genre. A nationally known Fine Art instructor, Lorenzo has taught numerous workshops across the United States since 1993. He is represented by many major fine art galleries and many private and corporate collections both nationally and internationally.
Tuition for this amazing 3-day workshop is $450 for nonmembers and $425 for members payable by check. If paying by credit card via PayPal, the fee is $463.50 for non-members, and $437.75 for members, to accommodate fees of 3%.
Contact Gail Sacharczuk, [email protected] to enroll. Deadline for enrollment is March 15, 2024. Class size is limited, so don't delay!