Welcome! Congratulations!
On behalf of everyone associated with the MasterWorks of New Mexico 2023 show of some of New Mexico's finest paintings in most media and styles, I congratulate all artists who entered, and those who were judged award recipients! Our three Jurors deserve praise, as well as our Judge, for giving time and expertise to this challenging jurying process. And a big thank you goes to all our volunteers from our arts organizations, award sponsors, and everyone else who invested time and support for this our 25th Silver Anniversary!
Enjoy! – Barbara Lohbeck
Sizes are image size.
JUDGE OF AWARDS STANDARD FINE ART DIVISION
Charles Iarrobino
"I'd like to begin by thanking everyone who participated in this year's MasterWorks show for allowing me to act as the Judge of Awards for the Standard Fine Art Division. It was an honor to be entrusted with this position and I felt a deep sense of responsibility to my fellow New Mexican artists to judge as I would hope to be judged.
After looking closely at all of the pieces that had been accepted and gradually arriving at my final choices, I was struck by one thought — I wished there were another dozen awards available for distribution, because more paintings in each of the three categories deserved special recognition.
From the moment I arrived at the Hispanic Arts building, I had been pleasantly surprised to see highly original paintings everywhere I looked — the work of talented artists who were obviously dedicated to their craft. The quality and the wide variety of personal visions gathered together in those rooms was nothing short of exhilarating… I immediately knew my job was not going to be easy.
Congratulations to each and every artist whose work hangs in these rooms – and keep painting!"
JURORS
Frank Fuchs, Bill Gallen, Rebecca Nolda
Click on a painting to enlarge, then navigate with your arrow keys or mouse.
BEST OF SHOW: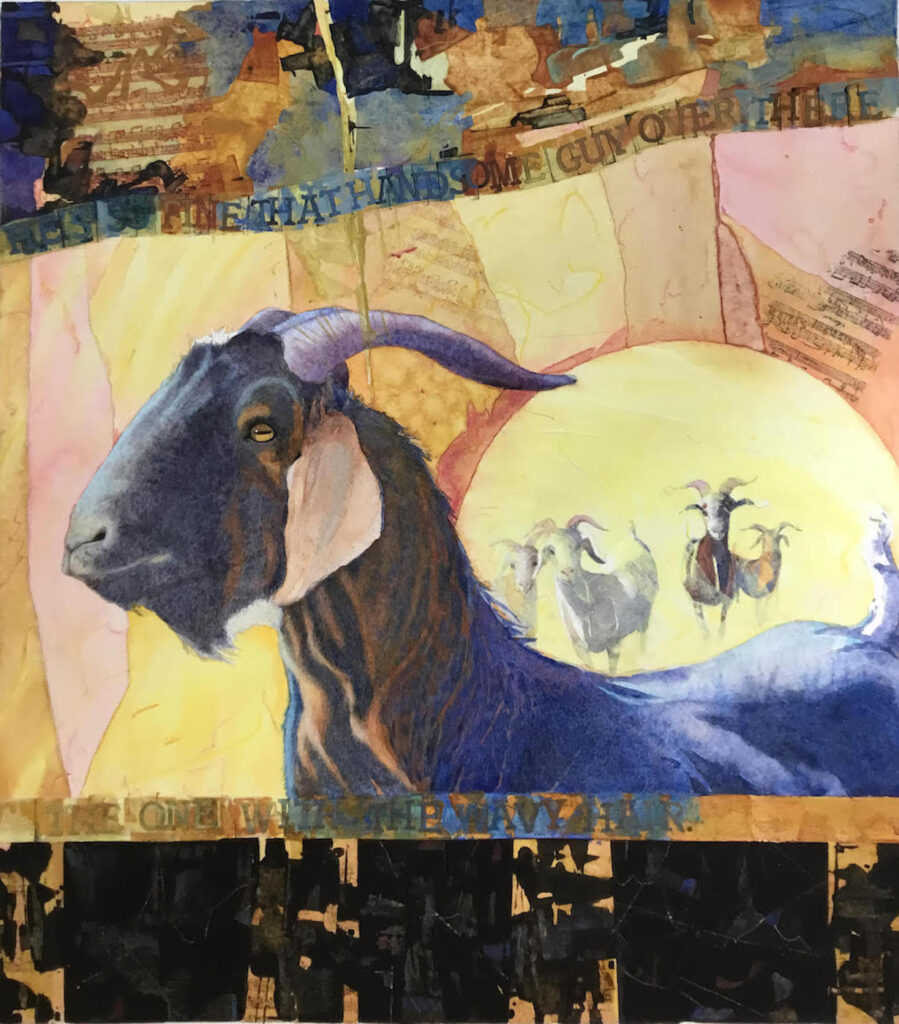 Nancy Begin, The Chiffons, He's So Fine, Watercolor
---
AWARD WINNERS