Judge Standard Fine Art – Donny Weber has graciously offered to judge in 2021
Donny is an American artist and paints in a contemporary impressionist style. His mediums include oil, pastel and he draws daily with both graphite and charcoal.
Donny began his art education while earning his Bachelors of Architecture at the University of Kentucky. He has continued his art education through self teaching and workshops with such artists as Scott Burdick and Kim English. He also attributes his development as an artist to many years designing and illustration presentations for clients such as Disney, Crayola, NASA, Seaworld, Warner Brothers, and Nickelodeon.
Donny was a founding Board Member of the Kentucky School of Art at Spalding University in Louisville and sat on theExecutive Committee for two years. He is currently a member of the Deans Advisory Board at the University of Kentucky College of Design. His Weber Gallery in Louisville offers art education and representation to Special Needs Students and exhibits and sells their work through side-by-side programs with professional artists.
Donny and his wife Debra live in Santa Fe and Louisville, with studios in both locales.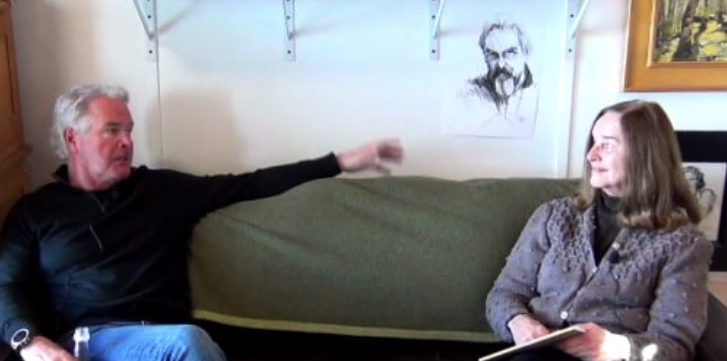 ---
Special Thanks to Jurors of Standard Fine Art 2020
Angus Macpherson
celebrated his 40th year in art at SUMNER & DENE GALLERY August, 2019. A book has been published by the gallery for this event. He has had one or two one-person exhibitions of his paintings in galleries every year since 1987; showing in Santa Fe, Albuquerque, Chicago, Houston, Dallas, Scottsdale, Tucson, Aspen, Durango, Clovis and Roswell. He is in over 1000 collections. He is in his eighth year of artist-in-residence for the Children's Cancer Fund of NM, at UNMH, where he works two mornings each week.
He is a self-taught artist who graduated with a business degree at the University of New Mexico, which has helped him as an artist through the years. His style ranges from open skies to majestic forests and is constantly expanding.
---
Jeannie Sellmer
I am interested in making paintings that evoke both a sense of energy and contemplation, inviting the viewer to engage in the visual field with a sense of meandering exploration and open interpretation.
I am primarily influenced by nature and organic forms. My paintings are both an expression of the external world, and about expressing my deep internal reverence for nature. I often feel I wander about in a state of marvel at natures fragile complexity and continual restoration of its delicate balance–its infinite proof of the exquisite interconnectedness of all living things.
For me the act of painting is a process that is intuitive and dynamic. I search for a range of visual possibilities using techniques of layering colors of paint, mixed media, texture and marks which allow me to create a language that communicates on various levels. It is a process of discovery and finding deeper layers of meaning.
I grew up in New Jersey and moved to Boston to complete my formal art training. After graduating from the Art Institute of Boston in 1978, I continued to live in Massachusetts until moving to New Mexico in 2005. I was a recipient of the Local Treasure Award in 2011 and I currently show my work at Sumner & Dene Gallery, Albuquerque.
---
Penny Simpson
has been a New Mexico artist since 1977. She studied graphic design at Prairie State College in Illinois but her real love was illustration. Having worked in various media, she prefers painting fairly realistic fruit, flowers and still lifes with dramatic lighting in watercolor. Having won numerous awards within New Mexico and nationally, she is a member of the NM Watercolor Society, Western Federation of Watercolor Societies, and the National Watercolor Society.
Publications include works in The Artist's Magazine, Northern Light Book Acrylic Works 2: Radical Breakthroughs, and AcrylicWorks 6: Creative Energy. Her galleries include Weem's Gallery in Albuquerque, and Boudreau's Jewelry/Gallery and Trails End Gallery, both in Las Cruces.
---
Although she did not get the opportunity to judge in 2020, here is her story.
Judge of Miniature Fine Art – Mary Sweet
was born and raised in Cincinnati, Ohio, received A.B. and M.A. degrees in Art from Stanford University, CA, and haslived in Tigers, NM since 1970. She has drawn and painted all her life, with media of acrylic on canvas and paper, woodblock prints, watercolor, monotype and artist books. She has been included in publications such as The Acrylic Painter's Book of Styles and Techniques (Rachel Wolf), Who's Who in America; Who's Who in American Art; Who's Who, American Women; Who's Who in the West; and American Artist Magazine; and others.
Her award winning works of a variety of media have appeared in many shows nationally, and at the Albuquerque Museum with her woodblock printing. "The landscape has always been my primary inspiration.The land provides us with everything from sustenance to solace. My paintings are a way of saying this is what I saw and it's important and I want you to see it too."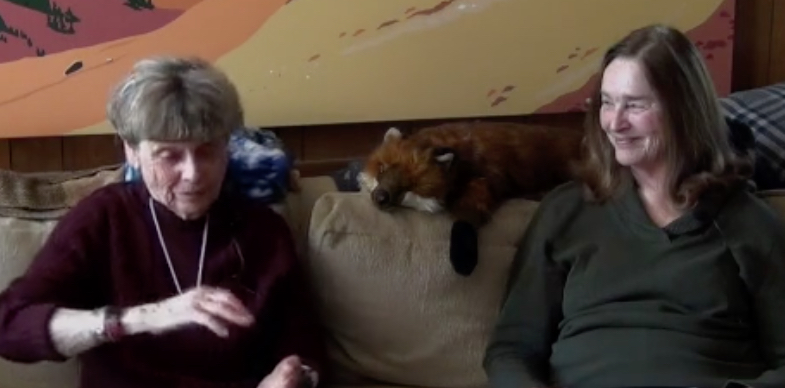 ---