Judge Standard Fine Art – Donny Weber
is an American artist and paints in a contemporary impressionist style. His mediums include oil, pastel and he draws daily with both graphite and charcoal.
Donny began his art education while earning his Bachelors of Architecture at the University of Kentucky. He has continued his art education through self teaching and workshops with such artists as Scott Burdick and Kim English. He also attributes his development as an artist to many years designing and illustration presentations for clients such as Disney, Crayola, NASA, Seaworld, Warner Brothers, and Nickelodeon.
Donny was a founding Board Member of the Kentucky School of Art at Spalding University in Louisville and sat on theExecutive Committee for two years. He is currently a member of the Deans Advisory Board at the University of Kentucky College of Design. His Weber Gallery in Louisville offers art education and representation to Special Needs Students and exhibits and sells their work through side-by-side programs with professional artists.
Donny and his wife Debra live in Santa Fe and Louisville, with studios in both locales.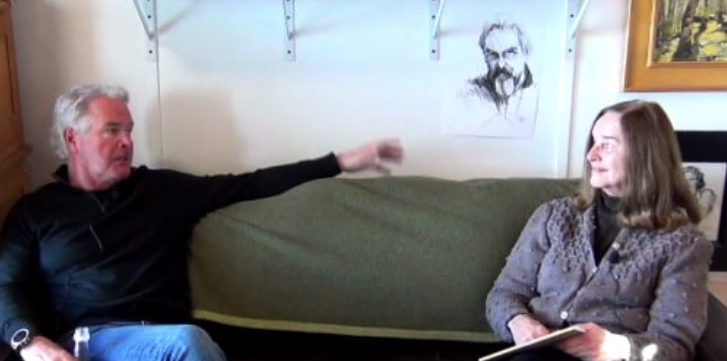 ---
---
Jurors Standard Fine Art
Barbara Coleman
Barbara is an award-winning artist who has shown her work nationally and internationally. She is a Signature member of the Pastel Society of America and Plein Air Painters of New Mexico (PAPNM), and has Associate memberships in Oil Painters of America (OPA) and Women Artists of the West (WAOW). Her current shows include OPA National Show in Fredericksburg, Texas, the OPA Western Regional Art Show in Utah, and ArtsThrive Exhibition at the Albuquerque Museum. In the recent past she has won Best of Show and the Figurative Award of Excellence for 2018 and 2019 PAPNM National Shows and an Award of Excellence at the Fechin Studio at the Taos Art Museum. Other awards include the Award of Excellence for Seascape at 2012 OPA National Show, and 2019 OPA Salon Show Honorable Mention.
After attending art school in France, she earned an MA in the US in Community and Regional Planning, worked as a City Planner and taught design and drawing as a professor in the UNM Dept. of Architecture and Planning,
https://www.barbaracoleman.com
---
Alvin Gill-Tapia
Born in Santa Fe, descended from generations of New Mexican ranchers, Gill-Tapia's Hispanic roots lead him to architectural masterpieces in New Mexico, Arizona and California reflecting those values.
After myriad studio hours, artistic guidance, and numerous trips to the studios and museums of Brussels, Bruges, Amsterdam, and Paris while under the tutelage of Maud Henon, Gill-Tapia spent ten years in New York City. There he attended classes in painting, drawing and anatomy from the masters at the Art Student's League, The New York Academy, and the National Academy of Art. He served as monitor, taught classes to youths and adults during this period, and he later maintained a studio in the city. He showed at the Javit's Center, among other galleries. He now resides and paints in Santa Fe, and shows in the Manitou Gallery.
---
Grant Macdonald
grew up in Texas, where he began to draw at an early age. Encouraged by his parents, he took art lessons in high school, and earned a Bachelor of Fine Arts from the University of Mississippi. After serving in the Air Force he continued his education at the University of Texas at Austin, and received a Master of Fine Arts degree with a thesis on portraiture. He settled in the Texas Hill Country in 1971 and began his professional career, focusing mostly on landscape and wildlife painting. He and his wife Sharon became drawn to New Mexico after many visits, moved to Santa Fe in 1987, and have lived there ever since. New Mexico landscapes and our wonderful sunsets have become a major part of his subject matter, but scenes from several trips to Europe and portrait commissions given welcome variety to his work. He has been featured in several publications, including Southwest Art and Art of the West, and he is represented by Meyer Gallery in Santa Fe.
---
Judge Miniature Fine Art – Mary Sweet
was born and raised in Cincinnati, Ohio, received A.B. and M.A. degrees in Art from Stanford University, CA, and haslived in Tigers, NM since 1970. She has drawn and painted all her life, with media of acrylic on canvas and paper, woodblock prints, watercolor, monotype and artist books. She has been included in publications such as The Acrylic Painter's Book of Styles and Techniques (Rachel Wolf), Who's Who in America; Who's Who in American Art; Who's Who, American Women; Who's Who in the West; and American Artist Magazine; and others.
Her award winning works of a variety of media have appeared in many shows nationally, and at the Albuquerque Museum with her woodblock printing. "The landscape has always been my primary inspiration.The land provides us with everything from sustenance to solace. My paintings are a way of saying this is what I saw and it's important and I want you to see it too."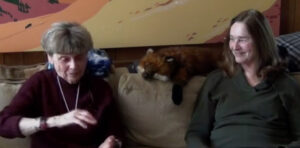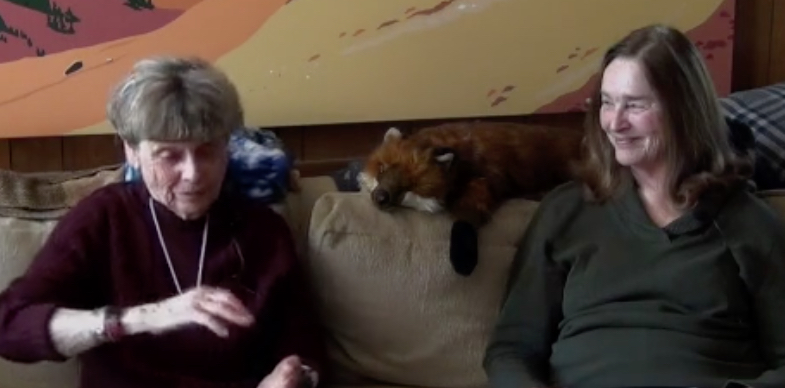 ---
Jurors Miniature Fine Art
Susan Brooke
Proficient in watercolor, oil, acrylic, pastel, and pencil, Belen artist Susan Brooke has been drawing and painting professionally since the 1960's, with more recent emphasis on miniature scale. With a BS in Biology (UNM), her subject matter varies from wildlife and landscape to the "enduring cowboy". In 2008 she took Best of Show in the World Federation of Miniaturists International Show in Tasmania, and 1st Place pencil and a purchase award at the Miniature Art Society of Florida's prestigious International Show.
In 06 and 07 she was honored by the Cider Painters of America with the President's Award and 1st Place at the Miniature Painters, Sculptors, and Gravers Society Show in Washington, D.C. She has been honored in a variety of media yearly in MasterWorks, to include best grouping and the Cathy P. Scott Award. "I am awed by what I choose to paint and strive to present it with dignity and respect."
---
Ann Lewis
has had an interest in art since childhood. The interest quickly became a passion as she developed her skills in visual arts through the years while studying with master artists in workshops and private lessons. She also earned her fine art degree then enjoyed teaching art in public schools. Ann continues to always study/practice her art and loves to encourage others in their learning of how wonderful art is in their lives.
---
Michael Meyer
While growing up in St. Louis, Michael began drawing after a second grade class assignment awakened his innate artistic abilities. During High School, Michael was recognized with several Art awards.
He graduated from Southeast Missouri State University with a degree in Art Education. His career began as a commercial artist and freelance illustrator. He managed several art departments, but continued to illustrate for advertising agencies, magazines and companies such as Hallmark. Michael continued his career holding a series of senior management positions in the publishing industry, which relocated him and his family to Kansas City, Toronto and Chicago. All the while continuing to paint and show his work in shows and galleries, which resulted in a series of awards.
He studied portrait painting under renowned portrait artist Richard Halstead for 4 years in Chicago and was a member of the Chicago Plein Air Painters.
He and his wife, Beth, bought a publishing business and moved to New Mexico in 2010. Since then he has won awards in several of the top art shows, including Enchantada and Masterworks and has shown his work at galleries in Albuquerque and Santa Fe.
Michael is accomplished in oil and watercolor portraits, figurative and landscape subject matter. He is a member of RGAA, NMAA, NMPAP and frequently paints with a plein air group on Wednesdays.
You can see his work at meyersart.com.